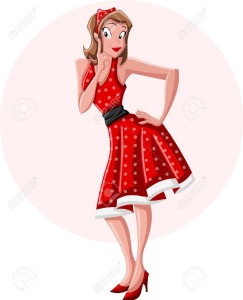 Product Provided
A while back, I stumbled on a web site where someone was talking about these completely darling and comfortable shoes. I am all about completely darling and comfortable shoes so I kept reading and looking at photos and then I had a shoe flashback.
Jelly shoes were hugely popular back in the early 80's and everyone was wearing them in every color, including sparkly ones. Those of us who were young mothers with no money particularly liked them because they were extremely cheap as well as comfortable. I had several colors and so did my little girl. The only disadvantage to them was that dirt tended to slip in through the designs and you ended up with colorfully designed, rather dirty feet when you took them off.
But still, we loved them.
So when I found information about Mox Shoes which looked similar to my beloved Jelly shoes, I was enthralled. They were kind enough to send me a pair to review, which arrived just in time for me to take to France and test them out. I was in love from the moment I took them out of the package. They were darling!
But when I slipped them on, I really fell in love because they were so soft and comfortable. Unlike Jelly shoes which were made with PVC plastic and could be a little stiff and uncomfortable, these are made with 100% man-made rubber which is very soft and pliable. I was honestly surprised that they fit so well since my feet are narrow but they seemed to warm up to conform and fit even better the longer I wore them.
OK, they were darling and fit great but how would they travel? And would they continue to feel comfortable? I only like to wear slip on shoes when I am flying since you still have to remove your shoes to go through security, so these would work for that purpose. They performed beautifully as a travel shoe. I relaxed in the airport and on the plane in my darling and comfy shoes.
They had made the journey comfortably, but what about walking around and touring? Once again, they proved to be comfortable enough for an entire day of touring cathedrals and other sites.
They were perfect for travel and for touring but what about dressing up? Yep, they are the perfect little ballet shoe to go with pants or dresses. I wore them to dinner on our river cruise ship and was perfectly dressed.
So, my Mox shoes had definitely passed the travel test. Not only were they very comfortable, and perfect for every occasion, they were so darling that people commented every time I wore them.
My only problem now is that I need them in every single color. Coral? Blueberry? Grape? Oh, yeah. Gonna have to send in an order. And so should you because you will love them!
Full disclosure: My shoes were provided by Mox Shoes but as always, I will share my honest opinion about any products I try.
Pin It