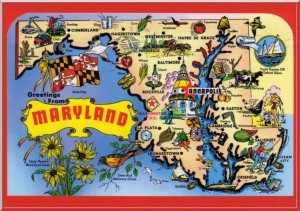 Although we have discovered that many of the states we visit are radically different from our home state of Kentucky – think Arizona with mind boggling deserts and cactus – we actually felt very much at home on our girls' trip to Maryland.
Of course, Maryland has a beautiful coastline and mountains but Ellicott City, Maryland where the Turf Valley Resort is located reminded us very much of Kentucky with lush, green rolling hills. We were in charming little Ellicott City for a few days for a girlfriends getaway at lovely Turf Valley for the first time and we loved every single thing about this delightful place.
Turf Valley is owned and run by the Mangione family – quite literally the entire family. During our visit, the Nick Mangione Italian Classic golf tournament was being held as the resort has two of the most beautiful golf courses in Maryland and we were introduced to several generations of the Mangione family, from the youngest to the oldest who work in everything from the kitchen to public relations for the resort.
Turf Valley was originally a thoroughbred horse farm which is probably one of the reasons we felt at home as it strongly resembles the blue grass country of our home in Lexington, Kentucky. The Mangione family purchased Turf Valley in 1978 when it was just a quiet golf country club and proceeded to expand it into the luxury resort it has become. Spread out over 1,000 acres, the resort features two championship 18 hole golf courses, two swimming pools, three tennis courts, a fabulous spa, and more than 40,000 square feet of meeting and event space. It's a very popular spot for all kinds of events of all sizes, including weddings.
Read the rest of this article on Girlsgetaway.com HERE.
Pin It