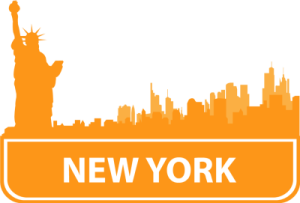 Sponsored Post
New York City in the summer is a great place to vacation but, since it's a very popular tourist destination, you should consider checking out some of the lesser known attractions. Start by staying in the middle of the quiet neighborhood of Nolita at the charming Nolitan Hotel or other New York hotels. The casually chic, boutique hotel is the only one in the neighborhood, it is surrounded by small, local shops, restaurants, apartments, and tree-lined streets, so there are more local families strolling around than tourists.
The name of the neighborhood, Nolita, is derived from North of Little Italy which means it is bounded by Little Italy on one side and Chinatown on the other so one focus of your visit should definitely be visiting the fabulous area restaurants. For great, homemade Italian food, try Antica Ristorante, of if you feel like takeout Chinese instead, just call Double Dragon for delivery right to your hotel. There are several wonderful bakeries in the area; for cupcakes, check out the Little Cupcake Bake Shop, and for the best cannoli you have ever tasted, drop in Caffe Palermo.
When you have eaten your fill, it's time to explore this amazing city. Avoid the major tourist attractions and instead take a walking tour of Brooklyn, which is only about 20 minutes away from Nolita by subway. Wear comfortable shoes, and take a backpack with some water and snacks for this three hour walking tour through the neighborhoods of Brooklyn which was a magnet for immigrants in the past.
In the evening, some tourists will be dolling up for fancy nights out at the theater but save that for another time, and instead take in a Mets game. The Mets will be playing all summer long and this is a great opportunity to see a Major League Baseball team play in their own city. The subway is the fastest way to Citi Field where they play but it will still take about an hour from Nolita, so plan ahead. An afternoon game might be a good option so you are not trying to get back to your hotel late at night. Relax, enjoy a ball park hot dog and a beer, and cheer on the home team!
For a truly relaxing day, take the subway about half an hour from Nolita to Brooklyn Bridge Park. An 85 acre waterfront park which stretches along Brooklyn's East River shoreline, the park has lots of grassy space so bring a picnic and enjoy the sights, or stop at one of the many concession stands to pick up a quick meal.  The park has a great carousel, a roller skating rink, basketball courts, playgrounds, and even a 30 by 50 foot family friendly swimming pool.
Don't leave the city without taking a stroll on the High Line, about a half hour subway ride from Nolita. A truly unique park built on a historic freight rail line, it is perched above the streets of the city and features a beautiful, foliage lined walkway. Go in the evening and you can watch the sunset over one of the most amazing cities in the world!
Whatever you do in the Big Apple, you will enjoy every minute!
I am a writer for Hipmunk and this is an article for the Planning a Trip to a City category. 
Pin It