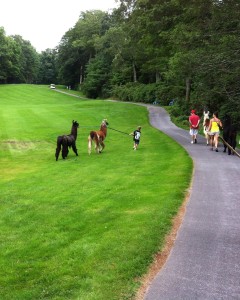 Summer family vacations are definitely about fun, but there's no reason why those trips can't incorporate a little learning at the same time. Plan a trip that will be interesting for all the different ages in your family and, for a better learning experience, spend time talking about the trip and the activities before you go. Reading books together and watching movies about the location and activities would be especially helpful. Check out these interesting locations for a family vacation you will be talking about for years.
Take a llama hike at the High Hampton Inn with kids. Llamas might be the last thing you would expect to see at this family friendly resort in the mountains of Cashiers in North Carolina, but they have been charming visitors for several years now and our grandson loved interacting with them. Schedule a llama hike for your entire family and spend an afternoon with these gentle and interesting animals. As you stroll around the beautiful grounds of the resort and hike up Rock Mountain and the Cherokee Campground leading your llama, your guides will tell you all about llama behavior and how they came to partner with the High Hampton Inn on this fun and educational activity.
Read the rest of this article on Minitime.com HERE.
Pin It