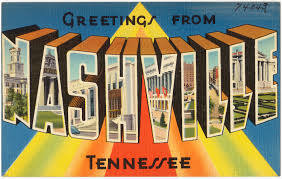 Hosted Accommodations
The bad thing about our amazing girlfriends getaway to the Gaylord Opryland Hotel was that an epic snowstorm swept into the south just after we left Kentucky, which moved down into Nashville and quite literally locked down the city. This meant we could not even leave the hotel.
The good thing about our girlfriends getaway is that we were totally snowed in and could not leave the hotel.
Silver linings, y'all.
The Gaylord Opryland Hotel is truly one of my favorite hotels in the world. I will never forget the first time I visited and had a vague idea that it was a big hotel and had some trees in the middle but this is so far from the reality of this fabulous place, I can't begin to tell you.
The hotel actually has 9 acres of lush indoor gardens, waterfalls, and a meandering river that runs through the entire area. They have a river inside their hotel. With a riverboat on it. Yep.
This is one unique hotel.
My sister, sister-in-law, and I were traveling South on a girlfriends getaway and decided that Nashville was the perfect place to stop. There were several area sights I wanted to share with them and the Gaylord Opryland Hotel seemed like the perfect place to stay for a couple of nights. We ended up never leaving the hotel as the roads were ice and snow-covered, but we were in the perfect place to be snowbound.
The hotel offers an astonishing array of dining, shopping, and recreational activities under that signature, huge glass atrium, the guest rooms are sumptuous, and many are quite unique with views of the tropical locale inside. There are several room types and we were not sure what we were getting until after we checked in and headed upstairs. And then we were very, very happy.
For three women, a hotel room with two double beds is just fine and we can make it work, but we were thrilled instead to have a suite called a Deluxe Parlor with a separate living room and a small kitchen which overlooked the atrium. We were able to spread out, pile our snacks and drinks in the kitchen, and enjoy the living room during our enforced but quite lovely visit.
Our first night, after watching television news expounding on the tales of woe about the many people stuck in I65 in the deep snow which we had just barely missed by barreling out-of-town just ahead of the storm, we relaxed and felt pretty smug enjoying the amazing view from our windows.
Then we got spiffed up and went out to dinner. Even though by this point there was no leaving the hotel, this was not a problem as the Gaylord Opryland has tons of restaurant choices, from casual to fancy, and offering just about every kind of food you can imagine.
We had dinner at the Cascades American Cafe which serves modern versions of classic American dishes and is surrounded by the gorgeous atrium setting complete with lots of waterfalls. We had a little difficulty finding the restaurant, even though it was just a short walk from our room, because all three of us became directionally challenged when we checked into this hotel. I can't tell you how many times we stood in front of maps of the hotel trying to figure out which way to go. In fairness to us, it is a rather large place.
Understatement of the world.
We settled into a lovely corner booth and whiled away our time enjoying each other's company along with some truly delightful food, and great service. First, I ordered the crab cakes which were sublime.
Then I got the steak and shrimp which arrived looking amazingly beautiful but my steak was a little too well-done, especially since I had ordered it medium. Our waiter immediately whisked it away and replaced it with one that was perfect in every way. My definition of good service.
We had big plans to see the sights of Nashville the next day after a morning pedicure but since nobody was leaving the hotel any time soon, we decided to make the best of it and have our pedicures and a leisurely brunch. My sister made the biggest mistake of her life and decided to skip the pedicures but my sister-in-law and I headed down to the wonderful Relache Spa and Salon.
The last time I was here, Tom and I got massages and I was introduced to what is, quite simply, one of the nicest spas I have ever visited. This world-renowned spa offers soothing massages and facials, or  you can indulge in a body scrub or wrap, or a fabulous pedicure or manicure to prepare for your evening out. Men will enjoy the spa as well and can spend time in the steam room and sauna before their relaxing treatments. The spa also has a lovely indoor pool and a fitness center available and the resort also has two huge, outdoor pools as well which are beautifully landscaped – in the summer. In the winter, the entire inside of the resort is like a tropical paradise and it is beautifully maintained.
I am a big fan of pedicures and get them regularly and I am here to tell you that this was the best pedicure I have ever had in my life. Seriously.
Because we were in absolutely no hurry, it was the perfect time to relax and enjoy this pedicure which lasted for what seemed like an eternity and was blissfully wonderful every moment. This was not just a paint-your-toes experience, oh no. This was massaging, and hot towels, and paraffin, and heated neck wraps, and more massaging, and offers of drinks, and I would like to have one again at this very moment.
We were so sad to leave but very happy with our pretty pink toes.
My sister had patiently waiting for us to meet her for brunch and we finally arrived back at the Cascades American Cafe mid-morning where they greeted us very nicely and told us that, since the snow had caused many of the staff to stay home, breakfast would consist of a buffet. I am not a big fan of breakfast buffets in general but agreed to stay mainly because we were all hungry.
In a side note, we found out during our stay that many of the staff members had opted to just stay at the hotel rather than brave the bad roads. Apparently, the hotel offers this as an option at no charge whenever there is bad weather. How thoughtful!
I was surprised to find that the breakfast buffet was absolutely delightful with plenty of choices of hot and cold dishes, along with lovely breakfast pastries.
Because our plans for the day were stymied, we basically spend the rest of the day just enjoying the hotel. We strolled around the many shops, relaxed in our room and read or napped, and just had a very pleasant and lazy day.
For dinner, we decided on the Solaria Cantina for some Mexican food and had a fresh and wonderful meal.
But prior to dinner, we decided to take the Delta river boat cruise that winds through the resort to see the entire area. This was a great idea as we got to see this amazing place up close and learn all about it from our tour guide.
After dinner, we watched the amazing water and light show which is in the Delta Atrium. It's pretty amazing with water and lights synchronized to international music so plan to check it out.
We weren't sure we would be able to leave the next morning but the roads had been cleared enough that we could head south to the beach, our ultimate destination. We were excited to get to the beach but sad to leave our comfy home away from home. Oh, well, there's always next time!
Full disclosure: Our stay was provided by the Gaylord Opryland Hotel, but as always, I will share my honest opinion about any travel experiences I have.
To find the best deals on hotels, check out Yonderbound HERE.
Pin It