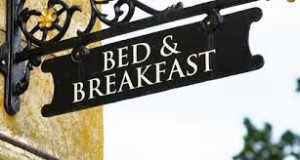 Hotels of all shapes, sizes, and price ranges exist all over the world and you can have privacy, room service, an amazing array of amenities, and the convenience of never having to clean the room yourself. Restaurants, shops, tours, transportation are all available right outside the lobby door, so why in the world would you choose to stay in a Bed and Breakfast?
Believe me; you want to stay in a Bed and Breakfast because they can also offer those very same amenities, along with a truly amazing and historical place to stay, not to mention that you will also have a fabulous breakfast included in your rate. I have stayed in Bed and Breakfast locations all over the United States and find that I often enjoy them much more than a conventional hotel stay. Here is an array of vastly different locations I have visited that you might want to add to your travel bucket list if you plan to visit any of these destinations.
The Villa D'Citta in Chicago, Illinois
A lovely, historic Greystone mansion located in the prestigious Chicago neighborhood of Lincoln Park, which has been remodeled and furnished like an elegant Italian villa, this Bed and Breakfast is truly one of the most luxurious places my husband and I have ever stayed. With a beautiful, outside grotto and large hot tub, they have plenty of room for relaxing and even host cookouts in the summer. The back door leads inside to a nicely furnished and very comfortable lounge area with a fireplace which adjoins the dining area and the huge, state of the art kitchen.
Read the rest of this article on Epicurean Traveler HERE.
Pin It