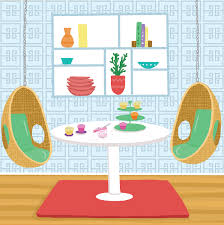 Strewn along the emerald waters of the Georgia coast like a string of golden beads are the aptly named Golden Isles, several enchanting barrier islands including Jekyll Island, Sea Island, Little St. Simons Island, St. Simons Island and the mainland city of Brunswick.
The largest of the Golden Isles is St. Simons where visitors come year round to enjoy the temperate climate, miles of beautiful sandy beaches, golf courses, and plenty of interesting little shops and restaurants. Kayaking, fishing, and biking are also popular activities on the island. Located midway between Savannah, Georgia and Jacksonville, Florida, the location is easily accessible and popular for families, couples, and groups of friends.
I recently spent a few days on St. Simons Island on a girlfriends getaway at the gorgeous King and Prince Beach and Golf Resort. We spent our time strolling and relaxing on the beach, shopping, touring, and eating – lots and lots of eating!
Read the rest of this article on Epicurean Traveler HERE.
To book a hotel or read great reviews, check out Yonderbound.
Pin It