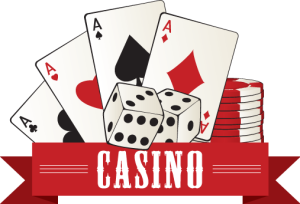 It's ironic that we have discovered a love for casino hotels when we don't even gamble. We first discovered casino hotels in Las Vegas (naturally!) and, aside from walking through the casino to access the outside doors, we never gambled once. Our record didn't change when we visited the Firekeepers Casino Hotel in Battle Creek, Michigan on our last winter getaway.
Not having a desire to gamble is not an issue at this beautiful location where lovely rooms, fabulous gourmet restaurants, and an indoor pool and fitness center provide plenty of amenities to enhance your stay. They even have an event center with live concerts and all kinds of other performances.
Firekeepers also has plenty to offer professional visitors as well. With nine meeting rooms totaling 20,642 square feet, on-site audio and visual equipment, support staff, and a banquet kitchen and catering service, it's a perfect venue for meetings. It's also a great place for birthdays, graduation parties, anniversaries, or weddings – what a fun place for a wedding. Your guests would love it and, with room for up to 2,000 guests, you can invite everyone!
Of course, if you want to gamble as most people who visit casino hotels do, Firekeepers has you covered with a huge, Vegas-style casino sprawling across 107,000 square feet filled with 2,900 slots, 70 table games, a 14-table non-smoking poker room, and even bingo available. They also have tons of giveaways, promotions, and other fun activities going on all the time. If we were ever going to begin having fun in a casino, this would be the place.
This hotel is truly one of the most unique locations we have visited. Many of the casinos in the area are owned by the local Native Americans and Firekeepers is no exception. Owned and managed by the Nottawaseppi Huron Band of the Potawatomi, the design of the hotel is based on their designation as Keepers of the Fire. They envisioned an environmentally sound design for FireKeepers Casino Hotel that would showcase their heritage and blend into the fabric of the community. The resulting hotel is an amazing testament to the Tribe's background and culture.
By using stone from a Michigan quarry, hiring local sub-contractors and purchasing substantial furniture, fixtures and equipment from local suppliers as well as choosing recycled materials, they showed themselves to be good members of the local community.
Inspired by the traditional Native American medicine wheel, FireKeepers Casino Hotel incorporates the four elements—fire, air, earth and water to create an innovative, modern design unlike anything else we have ever seen. All four elements are represented in the architecture, decor, and signage..
The Fire element was the first one we saw as we entered the distinctive lobby with an unusual sculpture representing flame and bright oranges and reds.
We saw the Water element most distinctly later when we had dinner at Nibi where the four elements theme we observed throughout the hotel were with light fixtures shaped like raindrops and a cool blue and green palate. Even the name of the restaurant carried on with the theme as Nibi means "rolling water" in the Native American language.
The Earth element was most obvious in the Aurora Lounge where a green onyx fireplace along with wood tones, white cork walls and a dramatic white entry combine to showcase this element. The Air element is seen throughout the hotel with high, curved ceilings and panel lights which create a translucent, honeycomb pattern.
The hotel was truly amazing, but in reality, we were just glad to arrive after making our way through a blinding snowstorm. We made our way to the impressive entrance of this gorgeous hotel which we couldn't fully appreciate because of the weather.
Check out this photo to get an idea what it looks like on a prettier day!
After slipping and sliding our way to the hotel in the snow, we were glad to get inside and relax in our beautiful room. The hotel has plenty of lovely accommodations – some even have a fireplace which we could have used to toast our freezing toes! Every room has a flat screen television, clock radio with an iPod docking station, luxury robe, 24 hour room service, newspaper delivery, high-speed wi-fi, and ADA-accessible rooms are also available.
Even though we didn't have a fireplace, our room was just fine and we immediately warmed up and relaxed a little before heading down to dinner.
We were thrilled to be dining at Nibi, the signature restaurant at the hotel and one that offers amazing gourmet meals. The hotel has several other restaurants as well including barbecue, buffet, and casual dining locations. Nibi is a beautifully decorated restaurant with elegant tablecloth covered tables and a friendly and welcoming staff.
When we were unsure about which appetizer to order, our waiter encouraged us to try a couple as they were all exemplary. We were so glad we listened to him as they were truly a highlight of our dinner. Torn between my love for pot stickers and an appetizer that sounded unique and amazing – Philly steak egg rolls – we got both. And were very happy with both of them. They were both freshly made and absolutely delicious.
Now I'm just going to have to admit that we got carried away with the fabulousness of our dinners and I neglected to take photos of our entrees. But I assure you they were just as delicious as the appetizers. Here's an idea of what they looked like.
After dinner, we strolled through the casino enjoying the sight of so many people having a ball and then went up to our room to put on our pajamas and relax in bed watching television. Why, yes.
Yes, we are indeed party animals.
If you are in the area, you should totally spend some time at the Firekeepers Casino Hotel as we loved every single thing about our visit.
Full disclosure: Our stay was provided by Firekeepers Casino Hotel but as always, we will share our honest opinions about any travel experiences we have.
Firekeepers Casino Hotel
11177 East Michigan Avenue
Battle Creek, Michigan 49014
(877) FKC-8777
Firekeepers Casino Hotel
To book a hotel or read great reviews, check out Yonderbound.
Pin It