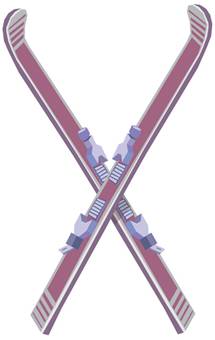 Although daffodils are poking their little, bright yellow heads up in certain parts of the country, there are still plenty of snow and skiing options available in northern Michigan. Snow doesn't melt in these parts until late in the Spring and there are lots of advantages to planning one more ski weekend before Spring truly arrives.
If you want to get in a few more runs, there are several amazing ski resorts you can visit to enjoy and there is nothing like skiing along on a ski run with the warm spring sunshine making it a perfect day. Warm spring days are not the only advantage to spring skiing however. There will be fewer people on the slopes, instructors are not overwhelmed with students and will be available, restaurants are less crowded making it easier to enjoy your meals, you can really enjoy the pool and hot tub without freezing when you get out, but possibly the best reason of all for spring skiing – the prices!
Special deals on accommodations are often available and this is the perfect time to stop in the ski shop and pick up some great deals on ski clothes, goggles, and other necessities at great prices. So if you didn't get quite enough skiing this winter, check out one of these lovely resorts and make a reservation for this weekend before those pesky daffodils start appearing in Michigan as well!
Read the rest of this article on Epicurean Traveler HERE.
Pin It