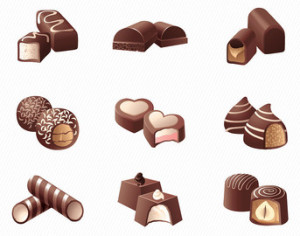 Lovely pastel colored buildings and quaint cobblestone streets greet you as you pull into the charming city of Cologne, Germany on an AmaWaterways cruise of the beautiful Rhine River. Although Cologne may look like it dates from medieval times, much of the city was destroyed during WWII and restoration began in the late 1940's.
The famous twin-spired Cologne Cathedral, which took six centuries to build and is Germany's most visited landmark, survived the war and now looms over the city in all its gothic magnificence. Tiny shops and restaurants are everywhere, offering up local beer, wine, hot pretzels, sausages, and scrumptious desserts.
You should definitely make time to walk around the city, tour the cathedral, and sample some of the local specialties. But if you, like me, are a chocoholic, there is really only one place to immediately begin your visit upon arriving in Cologne. It is, of course, the Cologne Chocolate Museum. Yes, indeed, there is an entire museum dedicated to chocolate. And, yes, there are plenty of samples of chocolate to be offered.
Read the rest of this article on Europe up Close HERE.
Pin It