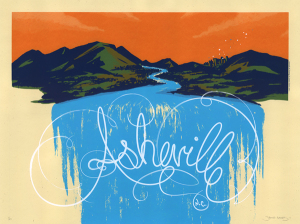 In 1876, author Frances Tiernan wrote a book called "The Land of the Sky." Located between the soaring Smoky Mountains and the Blue Ridge Mountains, this moniker was adopted as Asheville, North Carolina's nickname and is still used today.
     Our first visit to The Land of the Sky was actually a happy accident. On our drive from Lexington, Kentucky to Savannah, Georgia, we found a place about halfway in between to stop at a small city in North Carolina, and that just so happened to be Asheville. It was a serendipitous event that introduced us to this lovely, kitschy, fascinating little town that often draws visitors back for return visits. It quickly became obvious that this was a place we too would return to again and again.
Read the rest of this article on Travelhoppers HERE.
Pin It