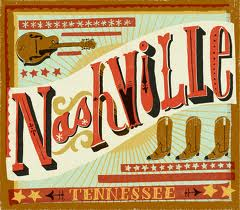 If you are in the mood for a little country music along with great food, fabulous hotels and truly friendly people, there is no better place for a little getaway than Nashville, Tennessee.
The expansive Gaylord Opryland Resort and Convention Center was our first stop in Nashville and it is the perfect place to stay, right by the Grand ole Opry, close to downtown and all the music venues. We have stayed in hotels all over the world, but I have truly never seen a hotel quite like this one. Sprawling over nine acres and covered with waterfalls, foliage, a winding river, and a variety of restaurants and shops – all under a soaring glass atrium – you might not want to ever leave once you check in. Try to get a Premium Garden View room with a balcony overlooking the scenery and you can fall asleep to the gentle roar of the many waterfalls. After you check in, take one of the small Delta Riverboats that travel down a scenic river (inside the hotel, mind you!) through the 4.5 acre indoor garden as the guide gives you a tour of the hotel. It's a perfect introduction to the place and its truly mind-boggling size. Check on the cruise times, but they run all day on most dates.
Read the rest of this article on Travelhoppers HERE.
Pin It