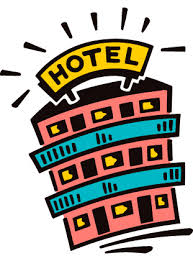 Classy. Classy, classy, classy.
This was our first impression of the beautiful Benson Hotel, the last stop in our whirlwind tour of Oregon before we headed out on our Un-Cruise Adventures cruise on the Columbia and Snake Rivers. We pulled up in front of this luxurious downtown location and fell in love.
Conveniently located within walking distance of shopping, restaurants, and tourist destinations in the Pearl District, Pioneer Square, and downtown, this historic landmark was founded in 1913 and was voted the Best Portland Hotel in 2012 by The Oregonian.
 After walking into the gorgeous lobby, it certainly would have received our vote as well.
The Benson looks more like some of the hotels we have seen in Europe but it features plenty of modern amenities that we love like flat screen televisions and pillow top mattresses on the beds. The hotel features two of the most beautiful ballrooms in all of Portland—perfect for weddings, conferences and other events, as well as a variety of meeting and private dining rooms. Their catering and event staff will help with creating any size gathering.
But after a long drive, we were really just interested in checking into our room and exploring the hotel and the city. The courteous staff at the front desk handed over our keys and we proceeded up to our amazing Junior Suite. We honestly didn't know what to expect as we have experienced very small rooms when visiting big cities in the past.
This was SO not the case here.
Our suite had a huge and very comfortable king size bed.
But it also had a really nice sitting area with a couch and two chairs. It's so nice to have a sitting area when one person wakes up before the other one and just wants to relax and read for a while.
We loved everything about the beautiful Benson Hotel and our fabulous room but truly one of the best things about the hotel was the location. We were able to walk to Voodoo Doughnuts which we had placed on our immediately visit and eat a doughnut list as soon as we realized we would be in Portland and Blue Star Doughnuts which was recommended to use after we arrived. Both were extremely excellent. We enjoyed both in the comfort of our suite!
We enjoyed even more Portland food on a tour of the food cart phenomenon with Food Cart Tours. We couldn't believe the astonishing array of food available at these amazing carts – and most of them were an easy walk from the hotel.  After our tour, we found a different food cart for every single meal during the rest of our visit.
And, just when you might think we had overdosed on the local food, we took a pretty active Segway tour with Segway Nation to burn some of it off.
So, if you are in the mood to eat your way through Portland while staying at an extremely classy and beautiful hotel, pick up the phone and make your reservation for The Benson Hotel.
And have one of those caramel bacon doughnuts for me, would you?
Full disclosure: Our stay was provided by The Benson Hotel but as always, we will share our honest opinions about any travel experiences we have.
The Benson Hotel
309 Southwest Broadway
Portland, Oregon 97205
(800) 716-6199
The Benson Hotel
Pin It