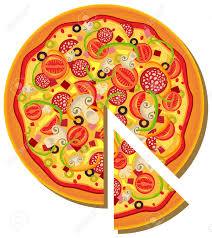 If you love pizza as much as we do, there is really only one destination to consider. The place that made deep dish pizza world famous, spawned plenty of wannabe emulators in other cities, and daily makes pizza lovers out of the many tourists who visit. The Windy City of Chicago. With literally hundreds of pizza places to choose from in this pizza mecca, how in the world do you know where to start? Begin with the aforementioned deep dish pizza, then proceed to sample as many varieties as you can manage and you are on the way to becoming a true Chicago pizza expert.
1. Giordano's Famous Chicago Pizza
Proclaimed Chicago's Best Pizza by a number of reputable sources including the New York Times, Giordano's has the thickest deep dish, stuffed pizza you will ever see. In 1974, Efren and Joseph Boglio moved to Chicago from Italy and were frustrated not to find authentic deep dish, stuffed pizza, so they opened the very first Giordano's and the rest is pizza history. This double-crusted, ricotta stuffed concoction is the perfect introduction to Chicago pizza although you may be a little overwhelmed when they plunk down this amazingly thick pizza. But dig into your first slice, cut by the experienced waitresses, and you will be an instant fan.
Read the rest of this article on Groupon HERE.
Pin It