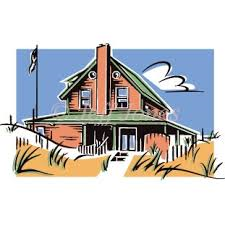 Many people, when planning a getaway to the pristine white sands of the beaches bordering the Gulf of Mexico, automatically make their travel plans for Florida. But look over on that map of the United States and you will see that the Gulf runs all the way up into several other states, including Alabama. Many of the Gulf shore beaches in Alabama are undiscovered paradises with far less tourists but plenty of equally gorgeous sand and water, great seafood, interesting activities, and fabulous places to stay.
One of our favorite beach towns in this area is Gulf Shores. Located on a narrow peninsula which juts out into the Gulf of Mexico, this quiet and lovely location is the ideal place for a girlfriends getaway. There are plenty of hotels and beach rentals in the Gulf Shores area but drive just a little further out the peninsula and you will find an even quieter and unspoiled area called Fort Morgan, close to the delights of Gulf Shores but away from the traffic and noise.
Read the rest of this article on Girlsgetaway.com HERE.
Pin It