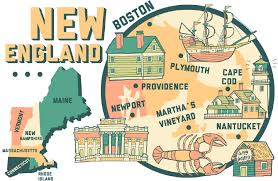 Did you know Newport, Rhode Island is on an actual island?
Yeah. We had no idea either.
Our first clue was when it was included in our Islands of New England cruise with Blount Small Ship Adventures. We honestly had a pretty vague idea about what all of New England was like and pretty much no idea what to expect of Newport. I knew there were mansions there and…well.
That's it. There were mansions there.
But now that we have spent a little time there, we are absolutely ready to return and to encourage everyone we know to visit immediately.
Because Newport is quite, quite wonderful.
Technically, Newport is located on Aquidneck Island and is one of the most famous New England resort areas. In fact, it's been a favorite resort area for a long time, beginning during the "Gilded Age" in the mid-nineteenth century when wealthy families wanting to escape the summer heat began to build summer "cottages" on Bellevue Avenue near the coastline. The misnomer of "cottages" was ridiculous as these absurdly huge mansions were by no means cottages. The wealthy families tried to do outdo each other in building the most opulent homes you can possibly imagine and many of these are now open for tours.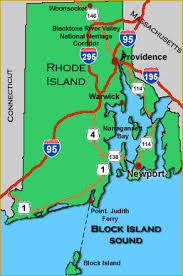 I'm just going to admit, however, that Newport did not put her best foot forward on our very first visit. In fact, the gray, foggy day that we were greeted with was enough to discourage us from liking this charming, small city but not nearly enough. We almost immediately fell in love. We loved the small town feel, the cobblestone streets, the historic homes and inns, the absolutely fabulous food, and pretty much everything else. Our first stop was to check in to the Vanderbilt Grace Hotel which, if we had not already been enamored with Newport, would have caused us to fall head over heels. An absolutely gorgeous, historic hotel located within walking distance of everything you might want to see downtown, we loved every minute of our stay here. In fact, you can read about our love affair with this hotel here but, suffice it to say, that if you are in Newport, you should stay here.
You will be very glad you did.
After checking in, we took a stroll around town. The fog actually gave us a nice introduction because there were not many people about and we could just enjoy the quiet streets and the deserted harbor.
We were only able to spend one night in Newport but drove over from Providence the next day to spend a little more time on what proved to be a beautiful, sunny day. We got a late start so, by the time we arrived in Newport, we were ready for some lunch. We were excited to try our very first lobster roll and Benjamin's Restaurant and Raw Bar was the perfect place for it. Located right near the harbor, the restaurant has the freshest seafood imaginable and a nice view of the city and the harbor.
For those of you who don't know about lobster rolls, they are a traditional New England delicacy and are amazing. We could not get enough and ordered them pretty much everywhere we went. They were even served one afternoon for lunch on our Blount Cruise. Basically, they are made of fresh lobster cooked in butter, then mixed with mayonnaise and sometimes diced celery or scallions which is served on a buttered and toasted roll. It is amazing and you should have one immediately when you are in the area.
After lunch, we were able to get a unique view of the city from the water by booking a cruise with Classic Cruises of Newport on the Rum Runner II, a high-speed motor yacht which is a classic speedboat actually used for smuggling years ago. The narrated cruise is a great way to see some of the mansions along the coast and the watercraft, which varies from huge yachts to small sailboats.
That was all the time we had in Newport on that first visit but luckily, our fabulous Blount Cruise also spent an entire day and night in Newport so we were able to spend even more time getting to know what has turned out to be one of our very favorite places. We docked in Newport on another beautiful and sunny day so we determined to pack as much as possible into our day. One of the best ways to see the area easily is to hop on one of the comfortable trolleys from Viking Tours. They leave every half hour or so from the Visitors Center – you can check the schedule online – and there are several different tour packages available, many of which include tours of the Newport mansions. Plan to spend a little time in the Visitors Center as you can pick up pamphlets, maps and ask for help and guidance on what to see and do in the area.
We hopped on the trolley along with several other tourists, rode around town getting an excellent narrated tour, then hopped off for yet another lobster roll at Benjamin's as we were quickly becoming addicted to these marvelous items. Then we walked back to the Visitors Center to meet with a representative from Discover Newport who kindly drove us around since we were, of course, without a car on our cruise.
We were interested in a drive along Ocean Drive, a scenic byway often referred to as "The Ten Mile Drive" or just "The Drive" by locals. Winding along beside the ocean, it's a gorgeous, scenic drive which is completely different from downtown Newport and gives you more of an understanding that there is a lot to see on this island!
After our lovely drive, she dropped us off for a tour at one of the most famous of the mansions in Newport, The Breakers. The Breakers is the grandest and most well known of all the summer "cottages" in Newport and was built by Cornelius Vanderbilt II in 1893. He commissioned renowned architect Richard Morris Hunt to design a 70 room Italian Renaissance-style villa inspired by palaces in Italy. The Breakers was purchased in 1972 by the Preservation Society of Newport and is now designated a National Historic Landmark.
One of our favorite ways to take a tour is with an individual, audio tour and The Breakers has their tours down to a science with specific directions on where to turn, to look, and which buttons to push on the controls for the headphone. It's an easy and fun way to visit this amazing mansion. It's truly a magnificent and gorgeous place, although it's hard to imagine a single family living here!
After our tour, we walked along the Cliff Walk which runs all along the coast behind the mansions for a little over 3 miles, most of which is an easy walk along a sidewalk with amazing views of the coastline and the back of many of the famous mansions.
Our friend from Discover Newport kindly picked us up and gave us a ride back to the cruise ship. We were tired from a long day of touring and walking but we still hated to see the day end as we knew this was our last day in Newport. We hadn't seen nearly enough of this lovely location. We determined that we needed to see it during other seasons and added it to our list of places to which we want to return.
As soon as possible!
If you are not sure you want to visit, check out this video. I think it will make up your mind for you.
Full disclosure: Our visit was facilitated by Discover Newport but as always, we will share our honest opinions about any travel experiences we have.
Pin It