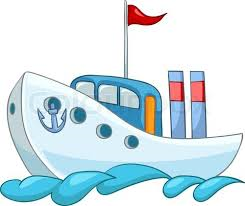 Press Trip
We could not be more excited about visiting New England with Blount Small Ship Adventures on their Islands of New England cruise for the very first time.
Well.
There was that time we had one day we docked in Portland, Maine on a big cruise ship and took a lovely foodie tour. But that was just one day, it was rainy and rather unpleasant, and we made our way back to the cruise ship as quickly as possibly for a nap. So. Not that great an experience.
This one will be much, much better.
We love Blount Small Ship Adventures. A family business founded back in the 1940's, Blount is still run by family and they go "where the big ships cannot." We enjoyed our cruise last summer on Lake Michigan even though there were some complications and we were not able to get to quite as many destinations as planned. In fact, that cruise and they way they handled the problems really impressed us with their professionalism and the way they strive to keep their customers happy.
So we are thrilled to be cruising on their Islands of New England cruise in July. We chose this particular cruise because we were really interested in seeing this part of the country and we could drive to it pretty easily from our home in Kentucky. We also really liked our cozy cabin on the Grande Mariner and this cruise is on the Grande Caribe, her sister ship, so we are going to feel comfortable and know our way around as soon as we step aboard.
We loved our stateroom, the great food in the dining room, and the interesting people onboard, including the friendly crew.
You can actually get a detailed itinerary here and we are pretty excited about all the ports, since we have never been to any of them. We are thrilled to be visiting Maine as well as Rhode Island and Nantucket Island, Martha's Vineyard and New Bedford all look equally charming and interesting. I had never even heard of Block Island, Rhode Island before we started planning this trip and now I can't wait to see this gorgeous location – and Tom is very excited that they have a lighthouse! I have heard of ritzy Newport, Rhode Island for years and now we will have a chance to see some of the amazing mansions which were summer homes back in the day.
We are pretty excited about New England.
But in reality.
We are more excited about cruising with Blount Small Ship Adventures again.
If you are still not sure about whether you should book a cruise with Blount Small Ship Adventures, check out this video. Then, make your reservation. I guarantee you will love your cruise!
Full disclosure: Our cruise is provided by Blount Small Ship Adventures but as always, we will share my honest opinions about any travel experiences we have.
Pin It