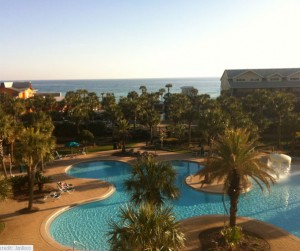 Sand so blindingly white you have to see it to believe it. Water so many astonishingly beautiful shades of green and blue, you feel like you have arrived on a Caribbean island. Luxurious resorts, fabulous shopping, great dining – the Emerald Coast of Florida truly has it all. The unofficial name of this gorgeous stretch of beach communities on the Gulf of Mexico from Pensacola to Panama City Beach, the Emerald Coast is also truly an apt moniker for this lovely location. Located in the middle of this heavenly destination is Destin, the jewel in the crown because of everything it has to offer.
Where to Stay
Tucked away at the very end of Scenic Highway 98, which runs right beside the beach, is the idyllic Henderson Park Inn. They truly boast the best beach location in all of Destin because they are situated right beside Henderson Beach State Park. This means that guests have access to some of the most unspoiled views on the Gulf and miles of beach where you can plunk down your chairs and be the only residents except for the seagulls. Henderson Park Inn is actually designed for romantic getaway for couples since each room accommodates two but it works just as well for a girlfriends getaway if you book a couple of rooms. I had visited the Henderson Park Inn previously and was anxious to share this wonderful location and its great amenities with my two girlfriends. I had a great room with a queen bed and a nice balcony with an ocean view and my two girlfriends shared a perfect suite with a king bed. The Henderson Park inn has a wide variety of room sizes and types which include the Presidential Suite with a separate living room where we stayed on our last visit.
Read the rest of this article on girlsgetaway.com HERE.
Pin It