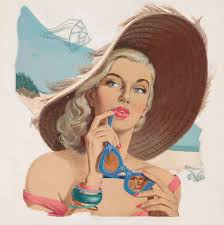 Beautiful Hilton Head Island, South Carolina is a barrier island tucked neatly up so closely against the South Carolina coast that it is just a short drive over a marsh-lined causeway to get there and a short drive from both Charleston and Savannah, yet a whole world away in the relaxed, island vibe that greets you.
Your first glimpse of the lush foliage and the beautifully designed businesses and resorts which are hidden away, well back from the road, gives you your first clue that this not your typical island getaway. The island's Natural Resources Division enforces the Land Management Ordinance which minimizes the impact of local development and even governs the style of buildings and how they are situated among the native trees. You won't recognize the McDonald's and Wal-Mart here; they are small, built of materials which blend into the environment, and surrounded by trees.
The beach at Hilton Head is absolutely huge with hard packed sand for bike riding and beach strolling. At low tide, tide pools form and attract local birds which forage for tiny fish and crabs trapped in the pools. Most of the island is sublimely private, located inside gated communities and resorts but there are also several public beach access points along with plenty of hotels, shops and restaurants.
Read the rest of this article on girlsgetaway.com HERE.
Pin It