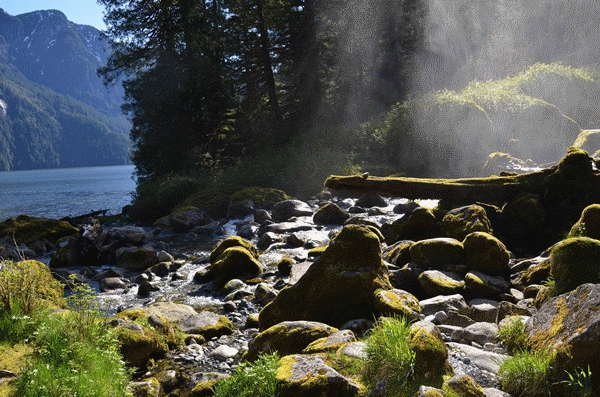 You won't find Broadway shows, expansive swimming pools, or numerous theme restaurants on the yacht "Safari Quest" with Un-Cruise Adventures, but that's just the way the passengers on this small luxury yacht like it. With cabins for just 22 passengers and crew, the yacht is the perfect size for comfort and retains the ability to cruise into secluded inlets and coves that larger ships will never explore. And with a 2:1 ratio of crew to passengers, the level of attention each and every one of the passengers receives is amazing.
Departing from Seattle, this cruise was all about "gunkholing", a boating term that refers to shallow or shoal water cruising, meandering from place to place and mooring overnight in sheltered coves. In addition, the line seeks anchorages to view wildlife, hike and kayak or just enjoy amazing views. We were astonished by the incredible beauty of the hidden Princess Louisa Inlet with the roaring Chatterbox Falls plummeting from hundreds of feet up the mountain into the water. After kayaking ashore, then hiking up the waterfall, we were even more impressed.
Read the rest of this article on Travel Squire HERE.
Pin It