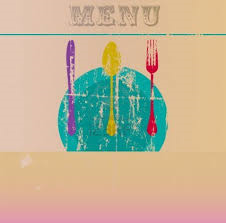 Hosted Meal
You might never know The Storefront Company restaurant is unobtrusively tucked away on this quiet residential street in the Wicker Park neighborhood of Chicago.
And that would be a crying shame.
Because this lovely little hidden gem has some of the most scrumptious food in the city. The only mistake we made in our entire evening of culinary delights was taking a taxi to the restaurant because we were afraid it would be difficult to park. Not used to big cities, Chicago freaked us out a little bit with the parking difficulties and expense, but there was plenty of parking available on the street. Located at the base of the historic Flatiron Building, the restaurant has a clean and contemporary design.
We were welcomed cordially into the warm and friendly restaurant which was surprisingly crowded for a week night. It didn't take us long at all to find out why it was so crowded. The award-winning chef/partner Bryan Moscatello, provides a quite fabulous American menu which includes their in-house bakery. The restaurant offers an eight course tasting menu, a vegetarian menu, and a Kitchen Counter where guests can view all the action happening in the kitchen.
We were unsure what to order on the interesting and eclectic menu, so we turned to our helpful waiter who proceeded to bring our one delicious item after another. He suggested things we probably never would have tried on our own and we loved everything.
We started with appetizers and, quite frankly, we could easily have eaten all the appetizers on the menu and had a perfectly wonderful meal. But luckily we did not stop there.
First, he brought out some thin yellow items which looked sort of like crackers and, at first, we were not impressed at all. He informed us they were called Lavash bread and urged us to try it. It was the first of many surprises that evening. Light, airy, cheesy, and delicious, it was the perfect introduction to our meal.
We were tempted to ask for more after we inhaled what had been delivered but right about then he brought us some cheese.
And it was also wonderful.
We could have happily filled up on bread and cheese but our waiter would have none of that. Even though we were a little hesitant, he insisted that we would love the lamb meatballs.
And he was right.
 By this time, we threw ourselves on his mercy and let him bring us whatever he thought we would like.
This was a wise decision.
He brought out some quail next. We both thought it would be a tiny little bird arranged on a plate but it was yummy and tender little quail nuggets.
 We noticed people at other tables getting some golden brown item in a cast iron pot that looked and smelled delicious and, just as we were getting jealous, our waiter brought out our own little pot. It was hot, fresh, and wonderful garlic bread. We have tasted a lot of garlic bread.
None compared to this.
 We were getting kind of full at this point but not too full to share a plate of rare, absolutely heavenly rib eye steak.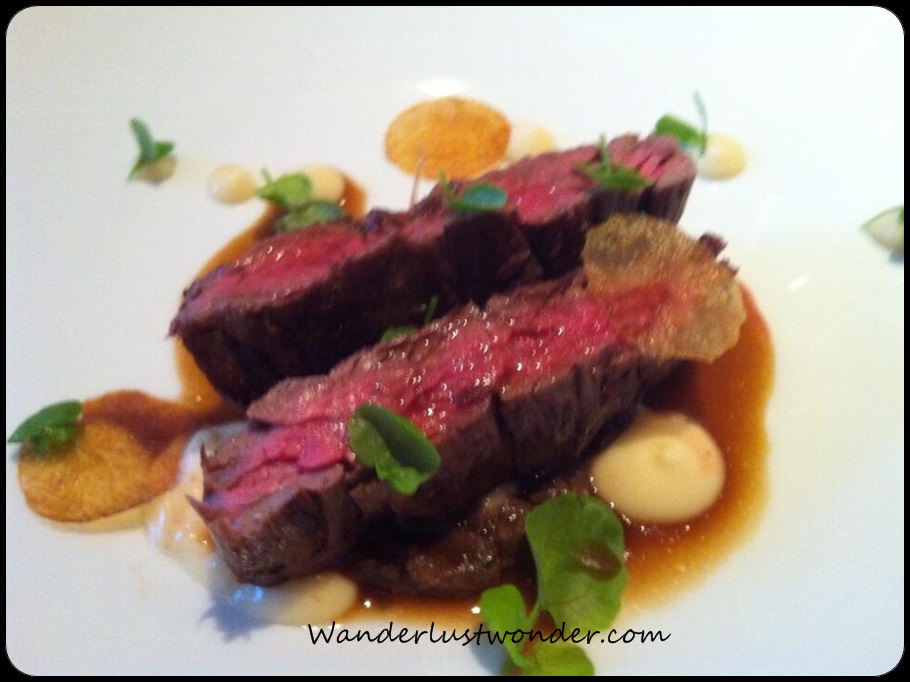 That did just about fill us up but I somehow always have room for dessert so, when he brought out a perfectly lovely little platter of beautiful and delicious items, I had to sample them. This was actually the first time we tasted real, homemade macaroons, and it will not be the last.
I managed to sample a little of everything but couldn't quite finish it. The waiter kindly asked me if I would like to get it to go. And would I like a little more of each item as well?
Would I?
Yes, with every fiber of my being, I would like more of each item.
He brought them to me packed in a little brown box which I clutched in my lap all the way back to the hotel.
Where I proceeded to devour them with relish an hour later sitting in bed. Luckily, Tom did not want any.
Because he would had to wrest them from my clutches if so.
Full disclosure: Our dinner was provided by The Storefront Company, but as always, I will share my honest opinion about any travel experiences I have.
The Storefront Company is a great place for you to visit the next time you are in Chicago. Because it was pretty crowded, you might want to make a reservation and allow plenty of time for your meal as this is not something you want to rush. They also have wine pairings and many of the people around us were enjoying lovely bottles of wine. They have a complete wine menu and here is their current menu, although it changes monthly.