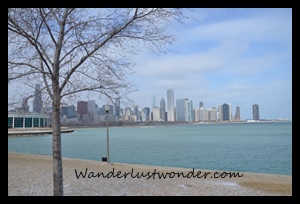 You have two choices for the time of year to visit Chicago. Although there are technically four seasons there, as in most of the United States, the most well-known are the icy cold winters and the pleasant mild summers. Guess which one I prefer?
Although I have to say Chicago in the winter has some advantages. As it is bitingly cold, it's not a prime tourist destination so you can get some great bargains on accommodations and you probably won't have to wait in quite as many lines for the popular venues.
Winter Fun In Chicago
Bundle up with plenty of layers and enjoy the amazing view of Lake Michigan covered with ice and snow, stretching as far as you can see to the horizon. Once you have sufficiently frozen yourself, head for the Museum Campus which is perched right on the shore of the lake and will keep you delightfully entertained for days at a time. The Shedd Aquarium is one of the best in the world and has plenty of exhibits, shows and even a 4-D movie theatre where puffs of air and shaking seats immerse you completely in the experience. Don't miss the dolphin show in the large auditorium as it's pretty incredible.
Read the rest of this article on Girlsgetaway.com HERE.
Pin It