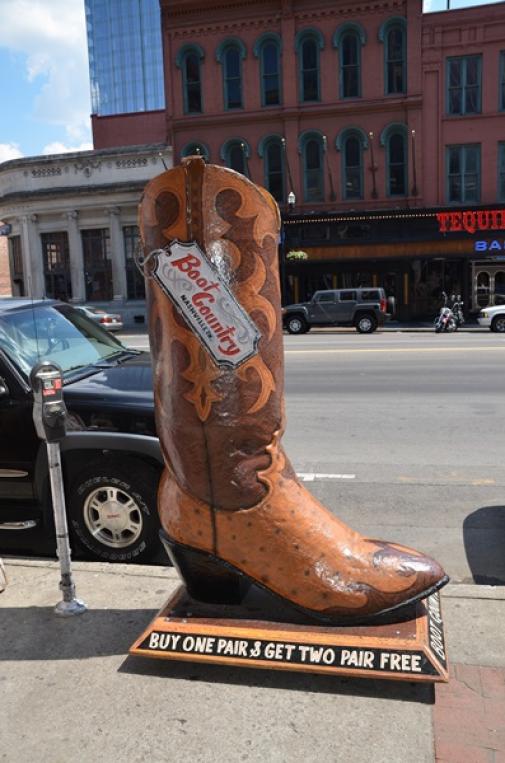 If you are a fan of country music, there is only one destination possible for the perfect getaway – Nashville, Tennessee. Country music is available in a huge variety of venues, both large and small, but Nashville also has a lot to offer visitors in addition to music.
Centrally located near the famous Grand Ole Opry and just a short drive away from downtown Nashville, the Gaylord Opryland Hotel is a sumptuous, gorgeous resort perched on the banks of the Cumberland River. The hotel has an incredible, sprawling nine acres of indoor gardens, cascading waterfalls and an unbelievable, complete indoor river with a Delta flatboat for cruising along. Remember, this is all INSIDE the resort. Step into the luxurious, huge lobby with several check-in desks, stroll into the climate-controlled glass atrium and you could easily think you have stepped into another world. Request a Premium Garden View Room which overlooks the gardens and has a balcony because you will want to relax out there with a southern sweet iced tea and just marvel at the incredible beauty of this place.
Once you have settled in your room and spent some time enjoying the view, pay a visit to the 20,000 square foot Relache Spa. This world-renowned spa offers soothing massages and facials, or indulge in their famous pink pearl firming body wrap, and a tropical paradise manicure to prepare for your evening out. Men will enjoy the spa as well and can spend time in the steam room and sauna before their relaxing treatments. The spa also has a lovely indoor pool and a fitness center available and the resort also has two huge, outdoor pools as well which are beautifully landscaped. There is also a bar and grill by the pool where you can order a drink and sip it by the pool as you marvel at this wonderful place.
Read the rest of this article on Travel Generation HERE.
Pin It