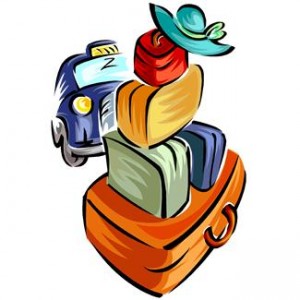 So.
Please tell me that I am not the only person who has been sucked into this incredibly fabulous and totally genius online vortex that is all about choosing and creating ensembles for what might possibly be imaginary trips and outings.
Ensembles which, in reality, you could never afford but are just so. damn. fabulous. Ensembles which, for a person who might possibly have spent time creating spreadsheets about outfits she had worn to work so she would not wear the light purple stirrup pants more than the light green stirrup pants I can't imagine who that might be, are just. so. engrossing.
But isn't it great to just casually choose the perfect pair of white shorts without trying them on or even worrying if they will fit because who cares it's only on Polyvore and not even glancing at the price tag because again Polyvore.
Whoa, $453 for a pair of plain white shorts? Stick them on there, you don't really have to pay for them!
I actually had a great deal of fun creating random and completely inappropriate clothing choices for events and situations I would never in a million years find myself in although you never know I could totally be invited to a cocktail party at the home of a multi-millionaire.
One never knows, does one?
It was in the middle of creating one of these ensembles that I realized Polyvore could actually be kind of helpful when it came to creating a packing list. Instead of trying to come up with a list of suggestions for what to pack for, oh just as a random choice, a luxury cruise from Seattle, I could come up with some ideas which actually worked with my current wardrobe and create a suggested packing list which might work for others who were planning similar trips.
Not only might this actually be helpful for others, it's just so much fun I can't tell you.
Un-Cruise Adventures kindly has a suggested packing list for the Washington and British Columbia cruise on their website, so I referred to that and came up with this.
I'm not going to tell you about every single item in that set because if you click on it, it will take you to more detailed information where you can actually find those items, if you are so inclined. What I'm going to do is tell you a little more about how I came up with those items and give you some tips about packing for this sort of trip.
1. Layers. I have learned from traveling to places with fluctuating temperatures that the best way to deal with this situation is to dress in layers – and carry a backpack so you have a place to put the layers as you strip them off! I may not take quite as many tops as I have in this set but I will take tank tops, short sleeves, long sleeves and sweaters. I'm also taking some shorts in addition to long pants as, apparently the weather in this area can actually get pretty warm in April. I didn't forget about jammies and decided this was not the time to take my black lace negligee as if I actually have one but a good time for pajama pants and warm slippers.
2. Colors. I will never be an advocate of taking all black clothing on a trip as I simply must have some variety and some fun colors. However, I am sensible enough to stick to one color palette and, because I actually have a very nice, Nautica, long sleeve navy and white striped shirt that is simply made for cruising, the rest of my packing will revolve around this top.  Hence, the blue and pink/coral color scheme in this set.
3. Activities. Since we will not only be on the cruise for a week but also spending a week in Seattle, I need at least one outfit that is slightly dressy. Black stretch pants and a nice sweater fit the bill nicely and I can also wear these on the ship. We will be doing a lot of walking around Seattle as well as a great deal of hiking on the extensive itinerary so a pair of comfortable hiking boots or shoes is important. Since there is a hot tub(!) on the Safari Quest, I'll also be taking a bathing suit. Figuring out what you will be doing and packing accordingly is the most important thing a traveler can learn.
4. Weather. I mentioned layers above but the weather can also get pretty cool and rainy in Washington and British Columbia, especially at night, so I'll be taking a very nice, waterproof rain jacket I bought in Monterey as well as a hat and gloves. I'll never forget visiting Alaska in July and wishing I had thought to bring warm gloves. Who knew it would get quite that cold in July?
5. Stylin'. Please. Even though I have carefully considered weather and activities as being the primary reasons for my packing choices, I'm still going to look good. So I'll have some cute jewelry and scarves tucked into my suitcase and even though I might be wearing jeans, layers of tops and a rain jacket, dammit I will have on make-up.
Because that's what I do.
So.
Check out Polyvore and be careful you don't get caught up into the time-suck it can be. And check back for more about our adventures on this quite fabulous cruise from Un-Cruise Adventures.
Full disclosure: Our cruise will be provided by Un-Cruise Adventures but as always, I will share my honest opinion about any travel experiences I have.