If you wonder why in the world I'm writing about hotel amenities, just read this post and then the review of the amenities at the Inn at Eagle Mountain, at the Hotel Valley Ho, and at the Westin Kierland.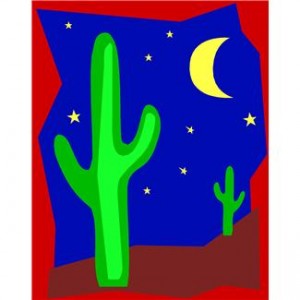 I'm going to write a whole post about our stay at this lovely, lovely B & B Inn in Tucson soon but just let me tell you that if you book a stay here you should absolutely read in detail the confirmation letter they send you. Don't skim it, extract the information that your GPS will not work, then print out directions from Google. Because it specifically says not to do this.
And you will follow those directions and end up in some random neighborhood in Tucson which is not remotely near the Inns at El Rancho Merlita and you will have to call them and beg for directions on how to get there. And you will also have to shamefacedly pull up that letter on your iphone to get the gate code which was also specifically mentioned in that letter because you are too embarrassed to call them and ask for that number.
I'm not saying this happened to me.
I'm just saying.
However. You will be very happy when you arrive at El Rancho Merlita and see what a beautiful oasis in the Sonoran desert it is with a wonderful pool, lovely landscaping and gorgeous, comfortable rooms.
And perfectly lovely amenities.
El Rancho Merlita gets some serious points for their amenities. Not only did they have shampoo and lotion in that basket, they were the only place we stayed so far that two beautiful little packets of herbal bath grains as well as a nice new bath pouf. Actually, I have no idea what those things are called but I'm going with pouf. I brought my own pouf but I scarfed this one up as well and tucked it away.
My only concern about the amenities was the fact that the shampoo was a conditioning shampoo and there was no actual bottle of conditioner. However, even though it is not technically one of the amenities and I haven't graded the other hotels on this, they had the thickest towels of any place we have stayed. Seriously, those towels were like drying off with a soft blanket, they were that thick. I did not take a picture of the towels because you can't appreciate the fabulous, soft thickness unless you use them so you will just have to visit the El Rancho Merlita and check them out. I did, however, take a picture of the herbal bath grains. I didn't actually have a chance to use them, but I plan to as soon as we get home.
So. How did everything measure up?
Shampoo: I had some serious concern about this conditioning shampoo and actually considered using some of the conditioner I had absconded with from the other hotels but decided that wouldn't be a fair test. So, I just used the shampoo and was pleasantly surprised. It had a plain, soapy smell but was really creamy, came out of the bottle easily, and lathered up very nicely. My hair was surprisingly tangle-free. It was not quite as tangle-free as it was when I used some of the other hotel conditioners but it was perfectly acceptable. And my hair was soft, clean and shiny.
Soap: There was no bath gel and I'm not really a fan of bar soap since it's usually pretty drying. This one was no exception. Perfectly nice soap with a plain but clean fragrance, but pretty drying.
Lotion: This lotion was perfect – lightly scented and just thick enough. The bottle was squeezable so I could get it out with no problem.
So, even though I love everything about this place – lounging by the pool, the fact that we saw actual javelinas in the back yard one evening, the wonderful breakfasts, the comfy rooms – I'm going to have to grade them down a bit on the amenities.
– 10 points for no conditioner
– 10 points for no bath gel
+ 10 points for the best towels EVER
Final Score: 90%
The quest for even more perfect amenities goes on. It's a tough job but someone has to do it.
Full disclosure: Our accommodations were provided by the Inns at El Rancho Merlita but as always, I will share my honest opinion about any travel experiences I have.
Pin It