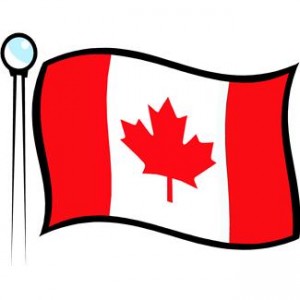 I like to think I'm organized. I keep spreadsheets and write notes and always, always put my keys back in the right place so I won't lose them. I go into excruciatingly, annoyingly, anal mode when I am planning a trip and plan every single detail.
So when I was just writing a magazine article about our visit to Saint John, New Brunswick while cruising the Atlantic coast of Canada on the Norwegian Jewel today and I went to refer to the second article, the one about the City Market that I was sure I had written, I was astonished and annoyed to find that I had never actually written it. I even told you in the post about the Bay of Fundy that I would be writing more about Saint John and then I never did. You have been waiting all this time for the rest of that story!
Oh, yes you have.
Because Saint John was absolutely lovely and Tourism Saint John was so wonderful in the person of the friendly and lovely Marcy Loeman – y'all she even bought our delicious fish and chips lunch – I felt incredibly guilty and immediately wrote this post. Everyone should visit Saint John. It's a beautiful place and you can also say you have then seen the Reversing Rapids which are famous world-wide, although we had not technically heard of them before we visited Saint John. But that might be because we are a trifle geographically challenged and thought Saint John was in Nova Scotia for a while. Oh, we silly Americans who just don't understand Canada!
Or, in my case,  don't even fully understand the United States. When I started planning a trip to Arizona, I spent an embarrassing amount of time thinking Arizona had a coast because they mentioned beaches. Finally, I looked at a map and realized they meant you could drive to the beach in Mexico. Geographically impaired, y'all.
After you have dared the Reversing Rapids which are actually not all that terrifying and truly quite fascinating, you should spend some time walking around town, have some fish and chips which are completely delicious and then walk up Charlotte Street to the City Market.  The first thing you are going to notice, aside from the gorgeous colors of the food and the delicious smells wafting about, is the fact that the roof looks like the inverted hull of a ship. The design is intentional and reflects Saint John's historic shipbuilding past.
The City Market is not huge but it's the perfect size for tourists and area residents alike to browse around and pick up fresh fruits and other foods or have a lovely meal.
But they not only have a huge variety of food, they also sell hats, clothes, Christmas ornaments, jewelry and lots of beautiful handmade items.
But what you really need to do before you leave the market is find where they are selling freshly made maple syrup. Maple syrup that has been tapped from trees that are probably just a few miles away. Buy a bunch of that maple syrup because it's really, really good. Also buy some of the maple candy and the maple butter spread.
What you should not do is then put that maple butter spread in your backpack with all your other souvenirs and attempt to carry it on the plane. Because, even though that maple butter is not a liquid it is considered a liquid and the TSA will take it right out of your backpack and throw it away.
And you will never get to spread it on hot toast when you get home as you had lovingly envisioned.
On second thought, I bet that TSA agent is having maple butter on hot toast every single morning.
Dammit.
Well, I'll just have to make it back to Saint John so I can buy more maple butter. And you should too.
Full disclosure: Tourism Saint John provided us with help and a lovely lunch,  but as always, I will share my honest opinion about any travel experiences I have.
Pin It