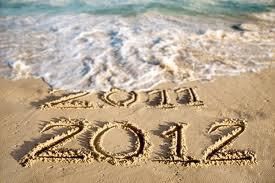 This has been a truly, truly wonderful year.
It didn't start out that way.
Sometime last January, I got punched in the stomach with the news that the travel company I was writing for was doing away with the travel blog I had painstakingly designed and maintained for almost two years. Not only did they decide to do away with it, they did it almost overnight, with little warning, and I lost any writing I had not backed up – which, unfortunately, meant most of it. Trips of a lifetime to places like Ireland, the Hawaiian Islands and a wine tasting river cruise of Europe were wiped out in a moment, with only our hundreds of photos and memories left to tell the story, along with a few desperately and frantically copied posts before the blog went dark.
Not only that, they also cut off my company email even before they deleted the blog so any travel contact information I had was also gone. They were completely unresponsive to requests to allow me to get to my writing or my contact information.
I had to face it – that relationship was over.
After wallowing in misery for a very short time – what was I going to do? – I decided this was the perfect opportunity to start my own travel blog. No company to look over my shoulder, to make sure I didn't say anything negative about their providers, to forbid me to ask for an upgrade or a comped trip. Maybe this would actually work out better. I began to feel a weight lifting off my shoulders that I had not even known was there.
I was not a complete novice; I had been writing for years and travel writing for quite a while as well. I wrote travel columns for two magazines and had assignments from others. We already had trips planned so it was just a matter of writing about them on the blog.
I could do this.
And so this blog was born in February. At about the same time, I started writing for A Luxury Travel Blog with a first post about our wine tasting cruise in Europe and I also wrote for the African Sun Times about that same cruise.
In March, I started writing for The Savvy Gal and I pulled together all of my writing on a Published page on the blog. In April, I went on a Caribbean cruise with some girlfriends and wrote about snorkeling. In May, my husband Tom and I went to Vegas for the first time on our way to a cruise with Disney where we discovered our fabulous suite was not all that fabulous and I continued writing about chick stuff on The Savvy Gal.
We also found out how much we like foodie tours in San Francisco and added the Vancouver Aquarium to our list of favorite places to visit and, at some point, I started linking my restaurant reviews to Urbanspoon. Because I was doing so many restaurant reviews and reviews of accommodations, I set up a foodie page with links to all those reviews and an accommodations page with those reviews.
In July, we rented a beach house for a week on Tybee Island, Georgia and I went to Memphis with my SIL and my sister. In August, I took a spur-of-the-moment trip to Destin Florida with my SIL and we stayed at two completely fabulous places – the Sandestin Golf and Beach Resort and the Henderson Park Inn. I also had a travel article about Ireland published in a Vancouver magazine in August and started writing for Travelhoppers.
In September, I kept writing, writing, writing – one post about my dad that I still love and magazine articles about Savannah and Tybee Island.
In October, Tom and I went to Niagara Falls and New York, then cruised on the Norwegian Jewel up the coast to Atlantic Canada, which was one of our favorite places in our travels so far. In November, I started reviewing hotels for Examiner.com and talked about the perils of being a long-winded storyteller.
In December, I wrote about travel writer ADD, my around the world Christmas tree, and had a post featured on BlogHer.
Honestly, now that I look at all that, I can't believe how much writing and traveling I have done this year. And I enjoyed every second of it. Every second.
I can't wait to experience 2012. I'm heading back to the South Walton, Florida area this week for a girlfriends getaway and Tom and I have plans for a Panama Canal cruise in January or February – still waiting on the final plans for that one. I'm working on a huge project with a wonderful provider that I am afraid to talk about for fear I will jinx it. I'll keep you updated but it involves some of my favorite places and my favorite animals. Intrigued? Good.
We are also planning to go back to Vegas in the spring and will be taking a cruise with InnerSea Discoveries in the Pacific Northwest in the fall. Sometime in there, we would love to go back to Europe, maybe on a cruise, maybe with a group, maybe just on our own. We would really like to see Spain. Somewhere in there, I have to carve out a week in a beach house somewhere with my family.
So little time, so many travel plans. Ain't it great.
I can't close without telling you, my gentle readers, how much I appreciate the fact that you read, Tweet, Stumble and share my writing. Without you reading, I wouldn't be much of a writer. I appreciate each and every one of you, especially my fellow travel bloggers with The Travel Blog Exchange, who are kind and generous with their suggestions and comments.
I hope every single one of you has a wonderful, safe and happy year with all the travels your little hearts can desire.
Because that's exactly what I wish for myself.