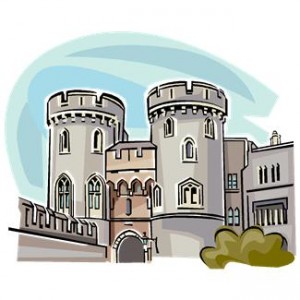 Drive through the stone gateway of historic Dromoland Castle, a luxury 5 star hotel, in Ireland and winding through gorgeous acres of lush grass, you will see the green rolling hills of the world-class golf course and beautiful, majestic trees. As you pull up to the ivy-covered front of the gray stone walled castle, your excitement will begin to build because you are going to actually stay in a real castle.
Dromoland Castle is one of the most famous baronial castles in Ireland and was the ancestral home of the O'Briens, Barons of Inchiquin. The Queen Anne Court was built in 1700 with 29 guestrooms and is a century older than the rest of the castle, which was rebuilt in 1800 with stone from a nearby quarry on the Dromoland Estate. In 1962 the castle and part of the grounds were sold and converted into a luxury hotel but the O'Brien family retained a home and part of the estate and continue to live there.
Read the rest of this article on Examiner.com HERE.