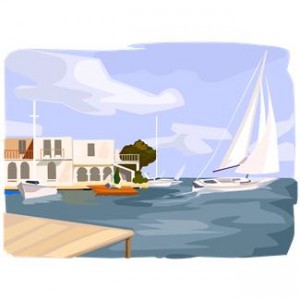 My husband and I woke up to a gray, cloudy day in Victoria, B.C. but we didn't mind. The last time we were there, we only had half a day to tour, so we were thrilled to have a whole day in this beautiful city perched on Vancouver Island, off the Pacific coast of Canada.
Because we wanted to see as much as possible of Victoria in a short time, we booked a tour with Big Bus Victoria. You can book your tickets in advance but it was really easy to just walk to their office right across the street from the Visitor Center. With onboard commentary and a choice of 22 stops, it's a great way to see the city at your own pace. If you have time, you can even add on a trip to nearby Vancouver and the famous Butchart Gardens or a whale-watching cruise to your itinerary.
Before we even boarded the bus, we spent some time strolling around the grounds of the beautiful Empress Hotel. We We had barely caught a glimpse of this gorgeous, historic hotel overlooking the harbor on our last visit and we wanted to get a closer look.  Unfortunately, it was a little too early for their famous afternoon tea, but maybe next time!
Read the rest of this article on Travelhoppers HERE.