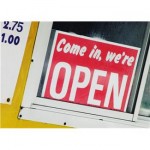 I forked up another bite of my barely warm dinner and finally came to the conclusion that it was inedible. Everyone in our group agreed. The service was shoddy, they were out of half the offerings on the menu and the food was just plain terrible.  This was not a restaurant to which we would be returning.
There was only one problem.
I had received a comped meal and was expected to write a glowing review about this place.
What to do?
This was the first time I had ever been in this situation. For the past couple of years, I have been very fortunate to be offered press trips and other amenities with the implicit understanding that I would advertise for them by writing about them in various venues. It had never been a problem. Of course, every single hotel/resort/restaurant/tour was not perfect in every way but the good had always outweighed the bad.
Until now.
When I came home and started writing about our destination and all our experiences at this destination, I arrived at this restaurant on my list and came to a standstill. What to do. Maybe I could try to write something good…but, as I reviewed my notes and remembered the experience, there was no good. Except maybe the desserts! Yeah, the desserts were good! But…I couldn't in good conscience write a review for this restaurant which encouraged people to go there when I knew they would probably have a bad experience.
Those of us that get hosted or comped experiences are careful to say that we will be honest in our reviews and that's easy to say but really? You are really going to write a terrible review? Make an enemy of that venue, the PR person who arranged it, the local tourism board…seriously?
I finally decided the best way to handle it was to contact the PR person and tell them I could not write a review and exactly why. I haven't heard back yet. I hope I do.
I am perfectly willing to give the restaurant another try whenever I return to that destination. Maybe it was just a bad night. Or a bad waiter. Or a bad chef. Who knows.
I just can't write the terrible, terrible review that they deserve for that one experience.
Could you?