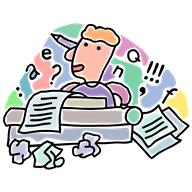 I don't have writer's block. I have…what is this…writer's deluge? I am deluged with so many words, so many images, so many activities, so many experiences from the last few weeks that it's hard to get them organized.
The last time I was this deluged with stories was last fall when we spent a few days in Montreal, then flew to Amsterdam and went on a wine tasting river cruise with AmaWaterways. We had never been to Montreal, to Amsterdam, to Europe or on a river cruise. Every single thing we did was a new experience that had me wanting to tell a story, then another and another and another…
Same thing here. We flew to Las Vegas, then flew to LA and went on a Disney cruise of the Pacific Northwest and ended with a few days in Vancouver. We had never been to Vegas, never cruised with Disney, never been to Vancouver…I'm overwhelmed again.
I have flown over the Grand Canyon in a helicopter, tasted freshly baked bread in an old bakery in North Beach in San Francisco, relished the largest suite I have ever experienced on a cruise ship, marveled at the 4D theatre in the Vancouver Aquarium and returned home with a nasty cold, courtesy of an unknown stranger in Vancouver. Thankyouverymuch.
I just submitted an article to a major magazine for the very first time. Hopefully, they will use it.
I have created a list of the story ideas I need to start on.
It has 23 ideas on it.
Wait.
I just thought of another one.
Give me some time.
I'll get them all written.